MEDITERRANEAN DIET: A CULTURAL PATTERN WHICH CONNECTS ENVIRONMENT, CONVIVIALITY, AND LONGEVITY
Date:
November 8, 2018 - 11:00am
Description:
Talk will be in English and is free and open to the public
Elisabetta Moro is a professor of Cultural Anthropology, and co-director of the MedEatResearch (Center of Social Research on the Mediterranean Diet) at the Suor Orsola Benincasa University of Naples (Italy). Moro is the author of La dieta mediterranea. Mito e storia di uno stile di vita (2014), and the co-author of Andare per i luoghi della dieta mediterranea (2017). Moro is a member of the Honor Council of the Italian Ministry of Culture for the "2018 Year of the Italian Gastronomic Culture", a member of the scientific board of  F.I.C.O. Foundation for Food Education and Sustainability in Bologna,  and the European Coordinator of the Research Program ALIMECS ("L'alimentation à l'école entre médiations, éducation et circulation des savoirs : regards interdisciplinaires sur les discours et les pratiques alimentaires dans les écoles primaires de Lille, Bruxelles et Naples"). She writes for the Italian newspaper Il Mattino.
Elisabetta Moro and Marino Niola are the co-authors of Discover Italy's Mediterranean Diet Sites (Andare per i luoghi della dieta mediterranea, 2017). Moro and Niola investigate how, relying on symbolic foods of the Mediterranean triad (cereals, oil, and wine), this "anti-diet" preserves the legacy of the classic world and local traditions still in place. This book explores the diet's sacred sites (Campania, Apulia, Lucania, Sicily, etc.) with focus on specific traditions and ingredients across centuries. This book also explains the secrets of the Mediterranean diet (conviviality, seasonality, and sustainability), how two American scientists (Ancel and Margaret Keys) "discovered' the Mediterranean diet in the 1950s in the South of Italy, and why this diet was recognized by UNESCO as an Intangible Cultural Heritage of Humanity in 2010.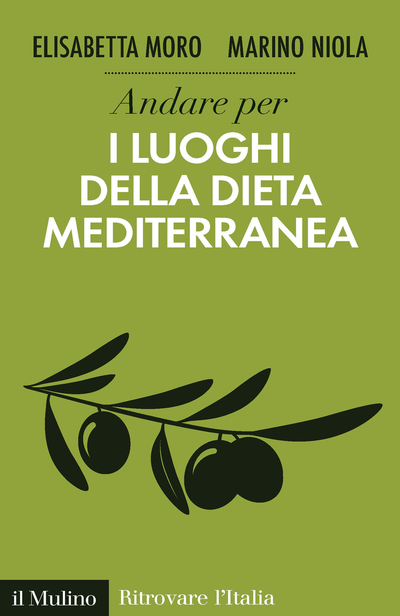 2018 Anno del cibo italiano  - 2018 Year of Italian Food
https://www.beniculturali.it/mibac/export/MiBAC/sito-MiBAC/Contenuti/visualizza_asset.html_626066184.html
http://www.annodelciboitaliano.it
https://www.youtube.com/watch?v=PLHgvuYLiIc
For more information, contact Professor Grazia Menechella: gmeneche@wisc.edu